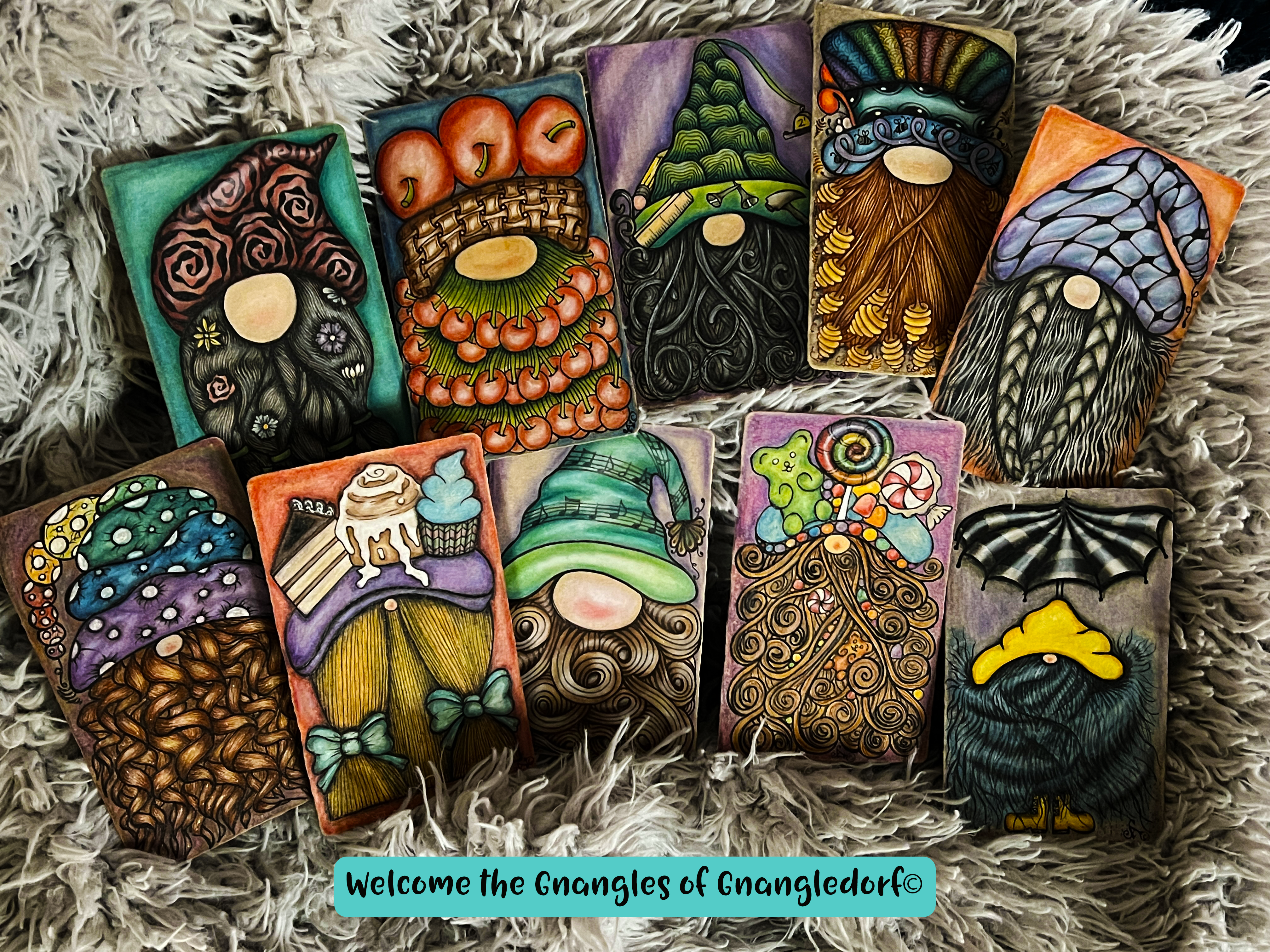 Home of the Gnangles©, Zentangle® Classes (Meditative Art), Reiki Sessions, Sound Therapy Sessions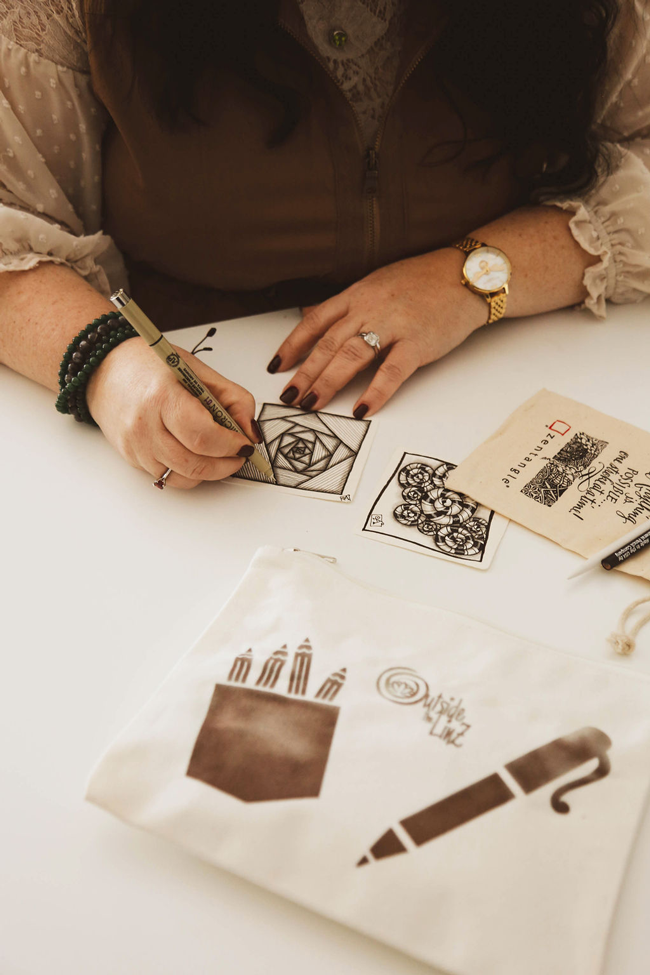 Jessica is a nurse, artist, crochet apprentice, Certified Sound Therapist, Reiki Master, and Certified Zentangle® Teacher and creator of the Gnangles©.

Zentangle® classes offer meditation through art and repetitive strokes of a pen. This form of meditation came to me at the perfect time in my life. I love to share this with others. I has also allowed hidden creativity to come forward creating the Gnangles© of Gnangledorf. With a background in nursing, I have always been interested in alternative techniques.  I became a Usui/Holy Fire®III Reiki Master in 2019 (which I now teach as well for certifications), Sound Therapist certified through the Sound Healing Academy 2020, Certified Zentangle® teacher 2019. Outside the LinZ is what it sound like I look for different ways to approach different siturations which are Outside the LinZ. Many of these modalities can be for meditation, stress relief, relaxation and a change in lifestyle.  Each modality offers something the same yet different.  Jessica has also been crocheting since her grandma taught her 30 years ago and is not adding this for others to see and enjoy.
New Products & Services